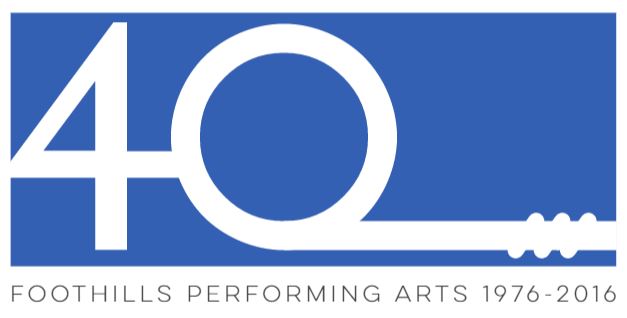 ---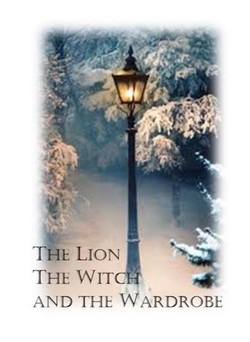 The Lion, the Witch, and the Wardrobe
Sponsored by Master Brokers of the Catawba Valley "The Boone Crew"
At the J.E. Broyhill Civic Center
During the World War II bombings of London, four English siblings are sent to a country house where they will be safe. One day, Lucy finds a wardrobe that transports her to a magical world called Narnia. After coming back, she soon returns to Narnia with her brothers and sister, Peter, Edmund, and Susan. There they join the magical lion, Aslan, in the fight against the evil White Witch, Jadis.
Shows:
December 3, 4, 5 at 7:30 pm in the J.E. Broyhill Civic Center Auditorium
December 6 at 3:00 pm in the J.E. Broyhill Civic Center Auditorium
Please click
here
to purchase tickets to
The Lion, the Witch, and the Wardrobe
!
---
FPA Studio Theatre Ticket Information and Showtimes:
Adults $12
Seniors $10
Students 18 and under $8
Friday and Saturday shows begin at 8pm. Sunday Matinees at 3pm.

Please visit the J. E. Broyhill Civic Center website for information pertaining to FPA's shows at that location.





FPA now accepts debit and credit cards as payment!

A $1.00 convenience fee will be added to the total when paying with debit or credit cards.


---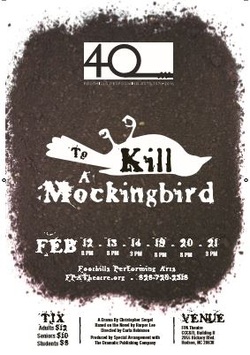 To Kill a Mockingbird

Scout Finch and her older brother, Jem, live in sleepy Maycomb, Alabama. The children spend much of their time with their friend Dill and spying on their reclusive and mysterious neighbor, Boo Radley. When Atticus, their widowed father and a respected lawyer, defends a black man named Tom Robinson against fabricated rape charges, the trial and tangent events expose the children to evils of racism and stereotyping.

Auditions: December 7, 8 at 7:00 pm in the FPA Theatre
Parts for 12+ males ages 6 and up, 8+ females ages 6 and up

Shows:
February 12, 13, 19, 20 at 8:00 pm in the FPA Theatre
February 14, 21 at 3:00 pm in the FPA Theatre
February 19 at 9:30 am for area students *** Anyone cast in a speaking role must be available for this performance. The director will provide school/work verification for an excused absence.

---
---
---