FPA is proud to have the new improv group, Off the Cuff. The troupe meets every Wednesday evening from 6:00 to 7:00 pm to hone their abilities to think "off the cuff." Get it, get it? See what we did there?
Shows will be announced on this page as well as our
Facebook
page, and are open to the public.
If you are interested in auditioning for the troupe, please contact us on our Facebook page.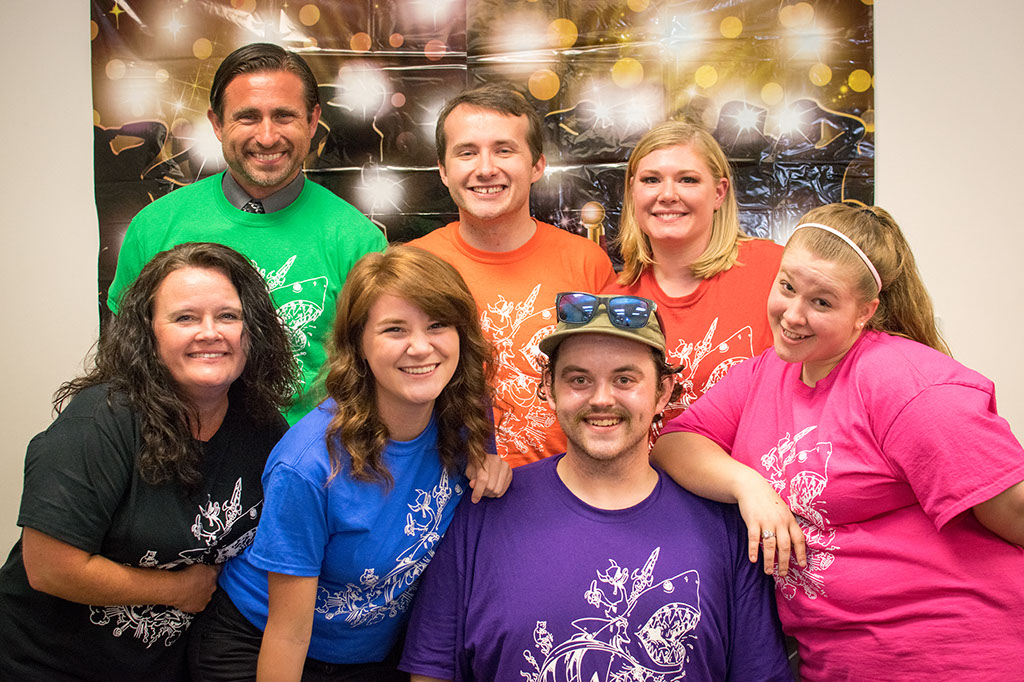 (Back Row) Jason McGhinnis, Dustin Gragg, Carla Robinson. (Front Row) Jill Roberts, Taylor Boone, Isaac Gambrelli, Shelby Mays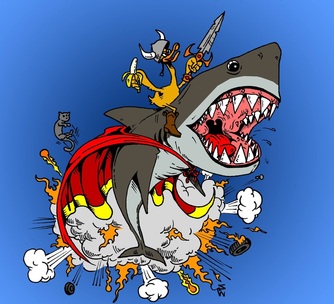 Off the Cuff hosted and provided entertainment during the Willy Award ceremony on Saturday, August 22, 2015 at the J. E. Broyhill Civic Center.All the improv games we normally play were tailored to relate directly to FPA's 39th season! Share your photos or videos of our performances on our Facebook page!
---
---
Off the Cuff performed at the FPA Studio Theatre on Friday, August 14th to a wonderful crowd! Watch a few clips to see what you missed!
June 2015 rehearsal of the game Party Quirks. The guests are given a character trait or quirk by the audience in secret and the host has to guess the trait or quirk as he/she interacts with each one.